Hi everyone,
I thought it might be interesting to see what me and my partner Casey have been up to this past year. Our game isn't done yet, but it's getting very close. Our goal is to have it shippable by January 2023, but we will probably spend more time polishing it.
Inspiration
The inspiration for the game can be traced back to Baba Is You, which we both loved. After the game came out, I made some prototypes of block pushing games, just for fun. These prototypes never became games, and I put them down for a while.
April 2019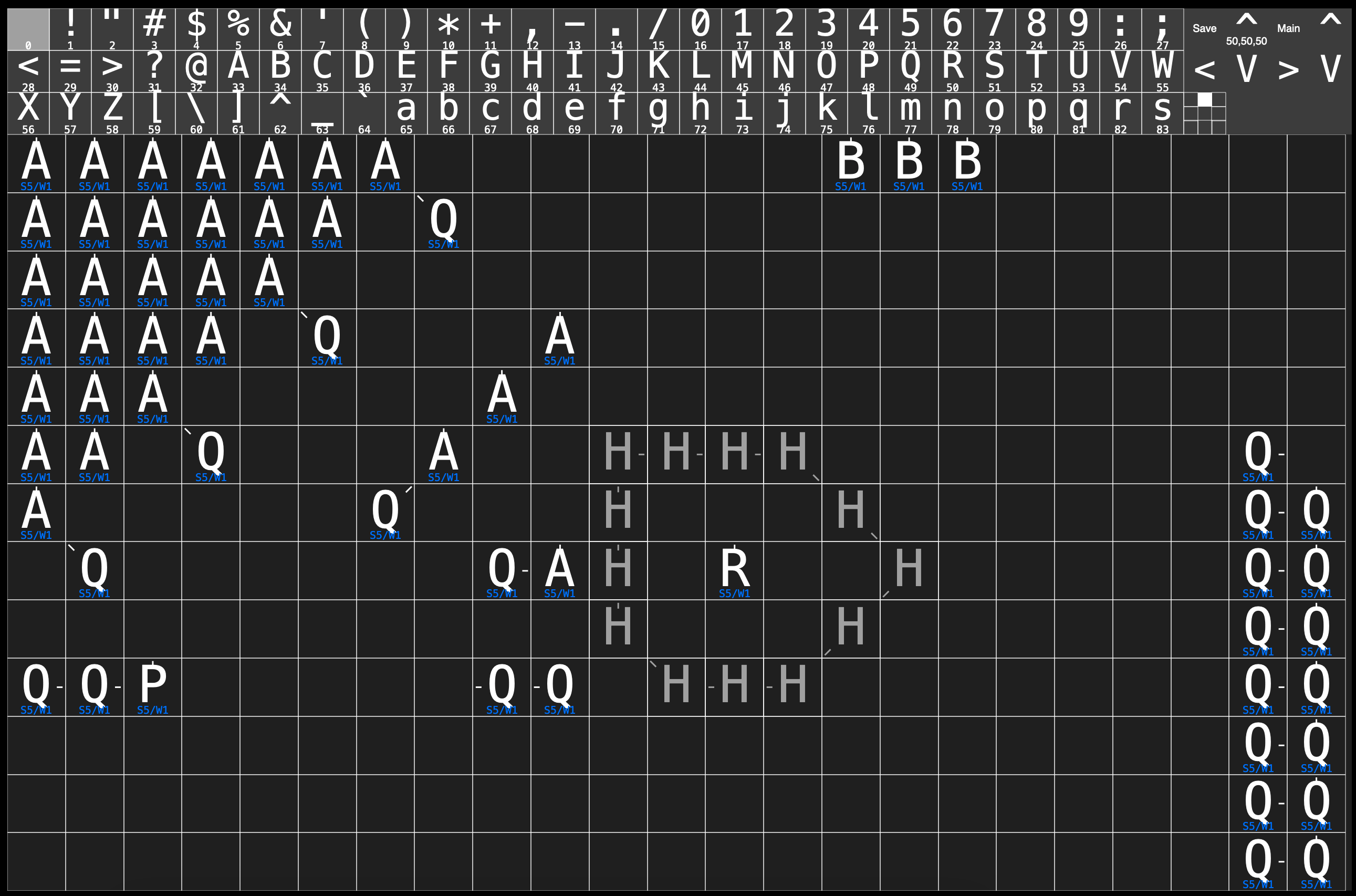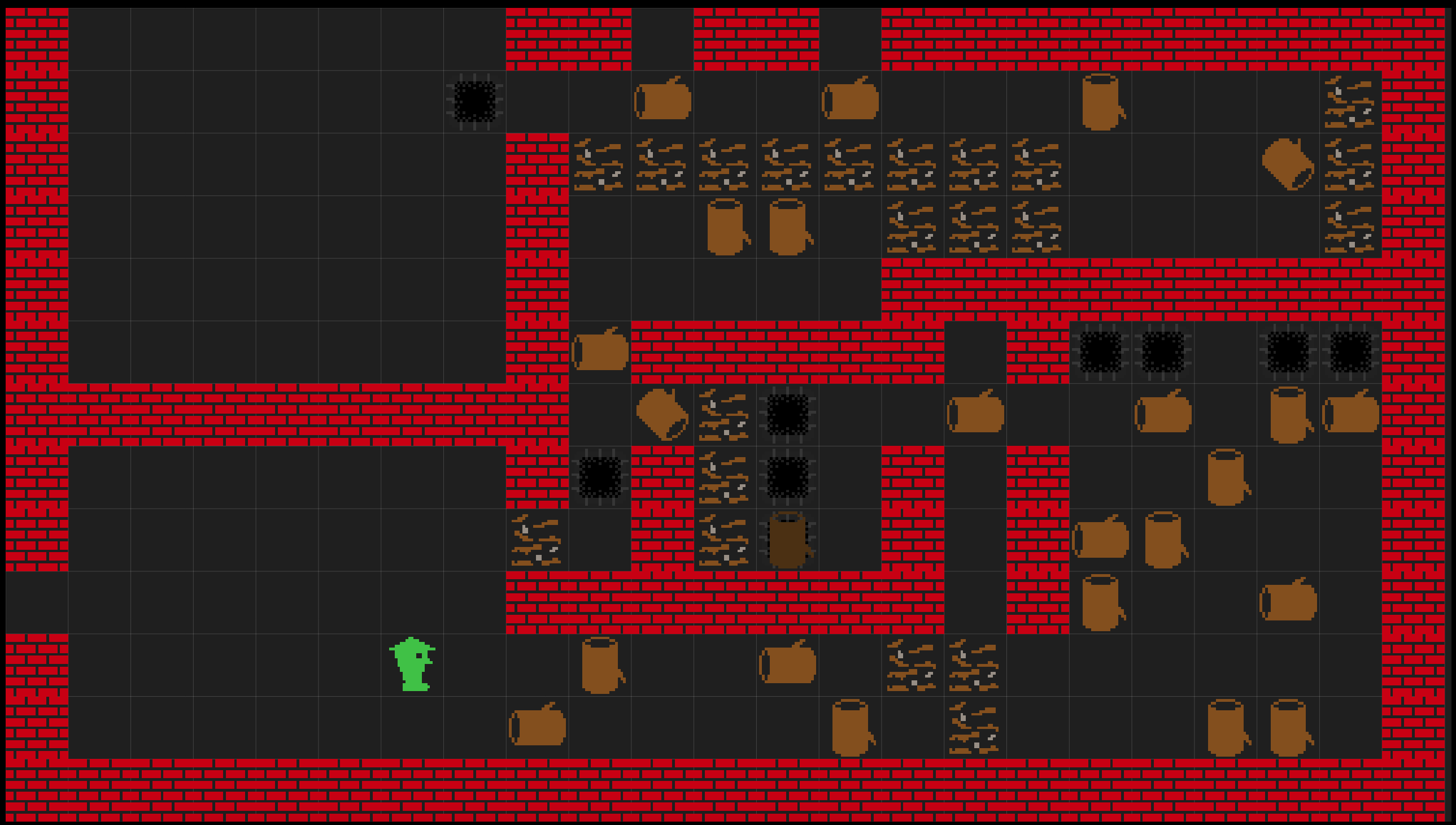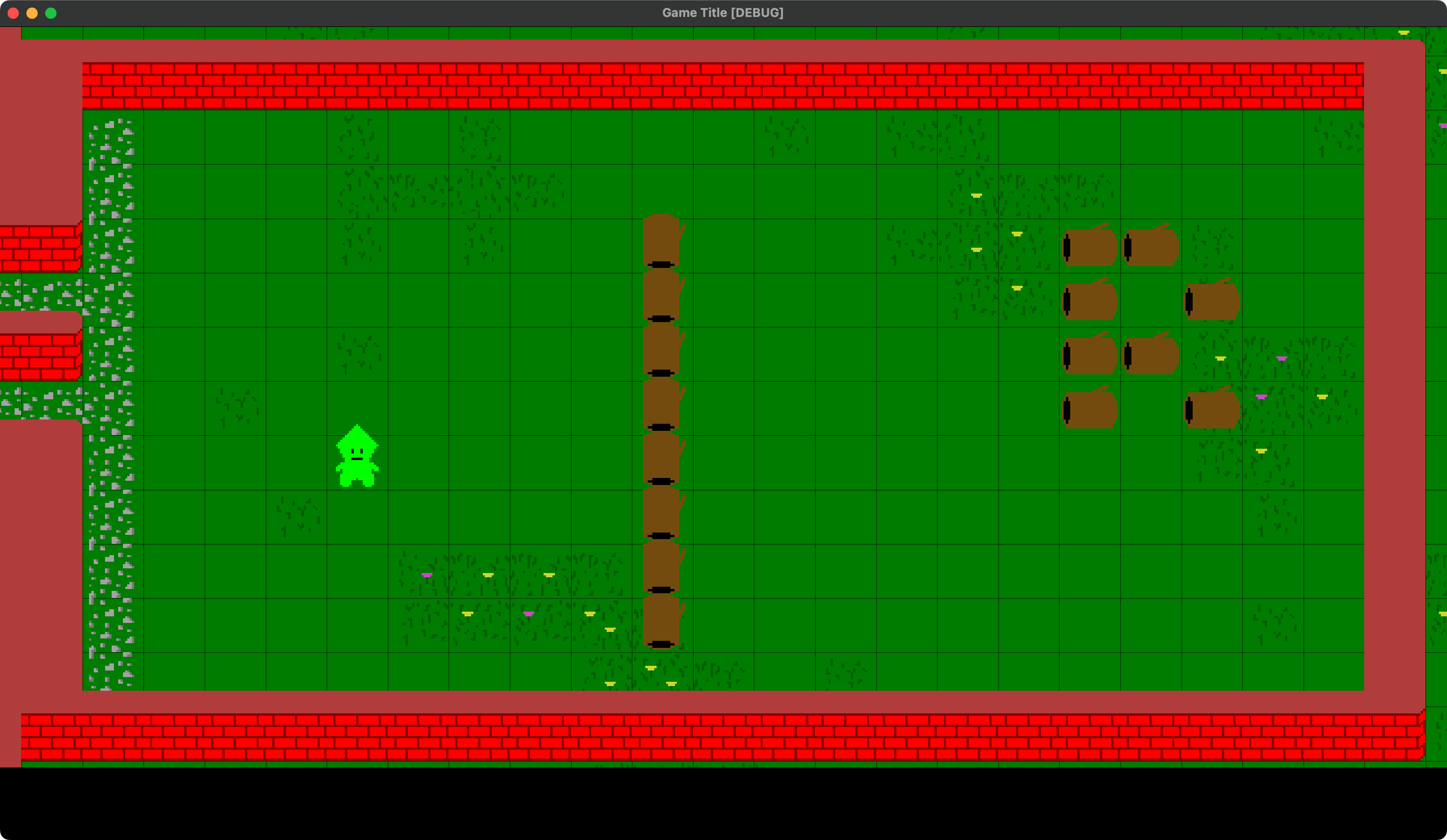 Re-ignition
Fast forward a couple years, and in the fall of 2021, I wanted to get back into programming for the Game Boy Advance (more info here).
I wanted to start with a simple project that I thought I could finish quickly (lol). So I took inspiration from what I made years ago, but wanted to simplify it. For example, in my original prototypes, objects could move diagonally, and you could push multiple objects. I removed those ideas, and started making a prototype with much more simple rules.
You can see how I kept the logs, rocks, and holes.
You'll also notice that I don't worry about graphics at first :-). I aimed for simple readable JavaScript code that I could easily hack at, try new ideas, and edit levels using a text editor.
October 2021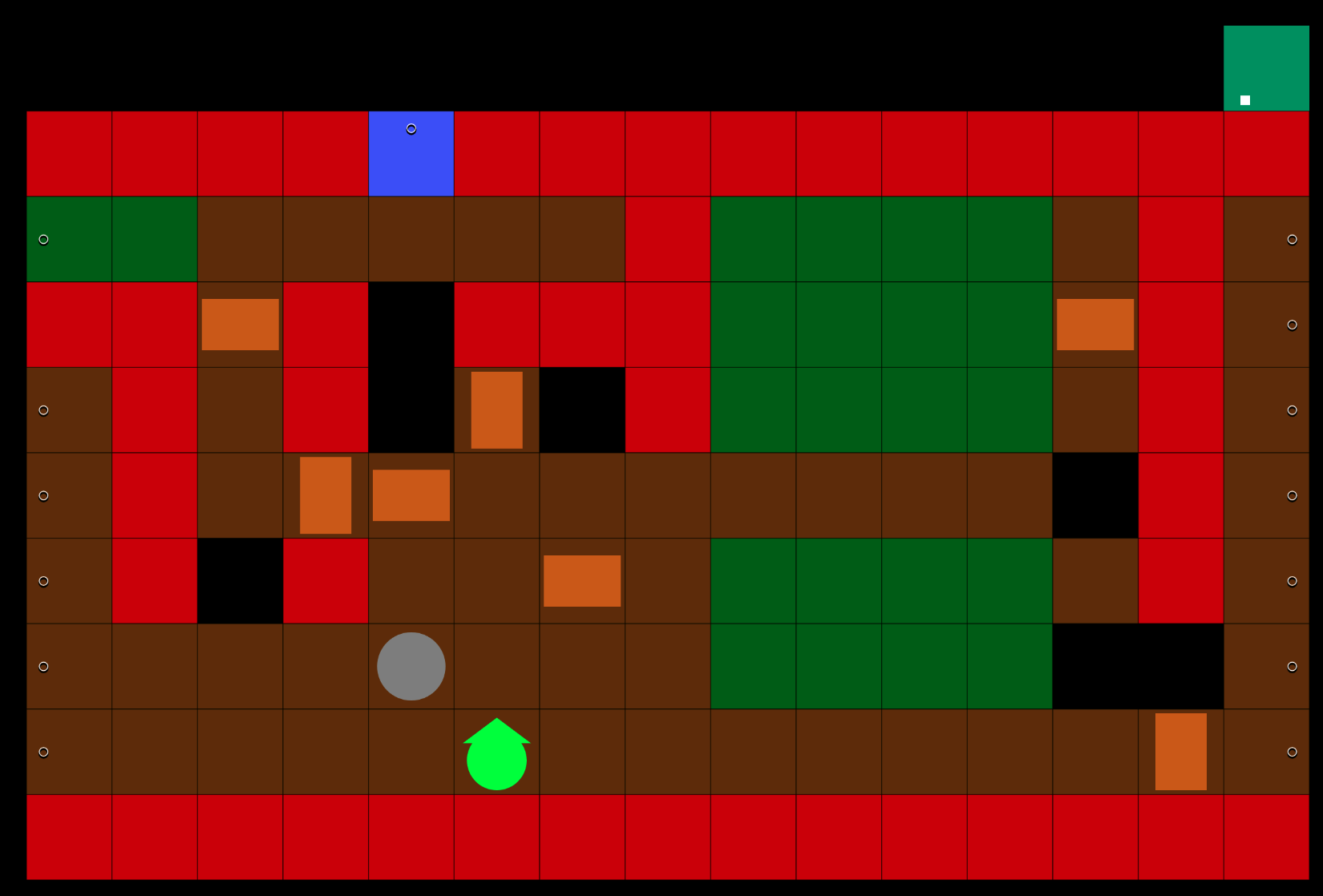 Quitting our Jobs
In January of this year, we had saved up enough money to take a year off of work, so decided to have a go at making a game company. We launched Pocket Pulp.
We originally thought we could finish the game by April, and we wanted to have products out before April, so we spent time making other puzzle games.
We made a card game, Monster Dedux, and successfully funded it on Kickstarter. We made a daily wooden puzzle game dotris, inspired a little bit by Wordle. And most recently we made a brainteaser wooden puzzle called The Pig Pen Puzzle.
These were a lot of fun to make, and they also bought us some time to keep working on the video game. They also bought us time to level up our skills.
Second Prototype
Since I wanted to make the game in assembly language, I started on a second prototype written in JavaScript that would be very close to the implementation on the GBA.
This prototype allowed me to plan ahead on the different functions I would need, and eventually break them down and translate them to assembly. This was really important for me because I wasn't used to writing assembly language at the time.
January 2021
Work on the Game
Using the second prototype, we slowly started working on the actual game! Imagine that! Here is a version where we just got the walls drawn:
July 2022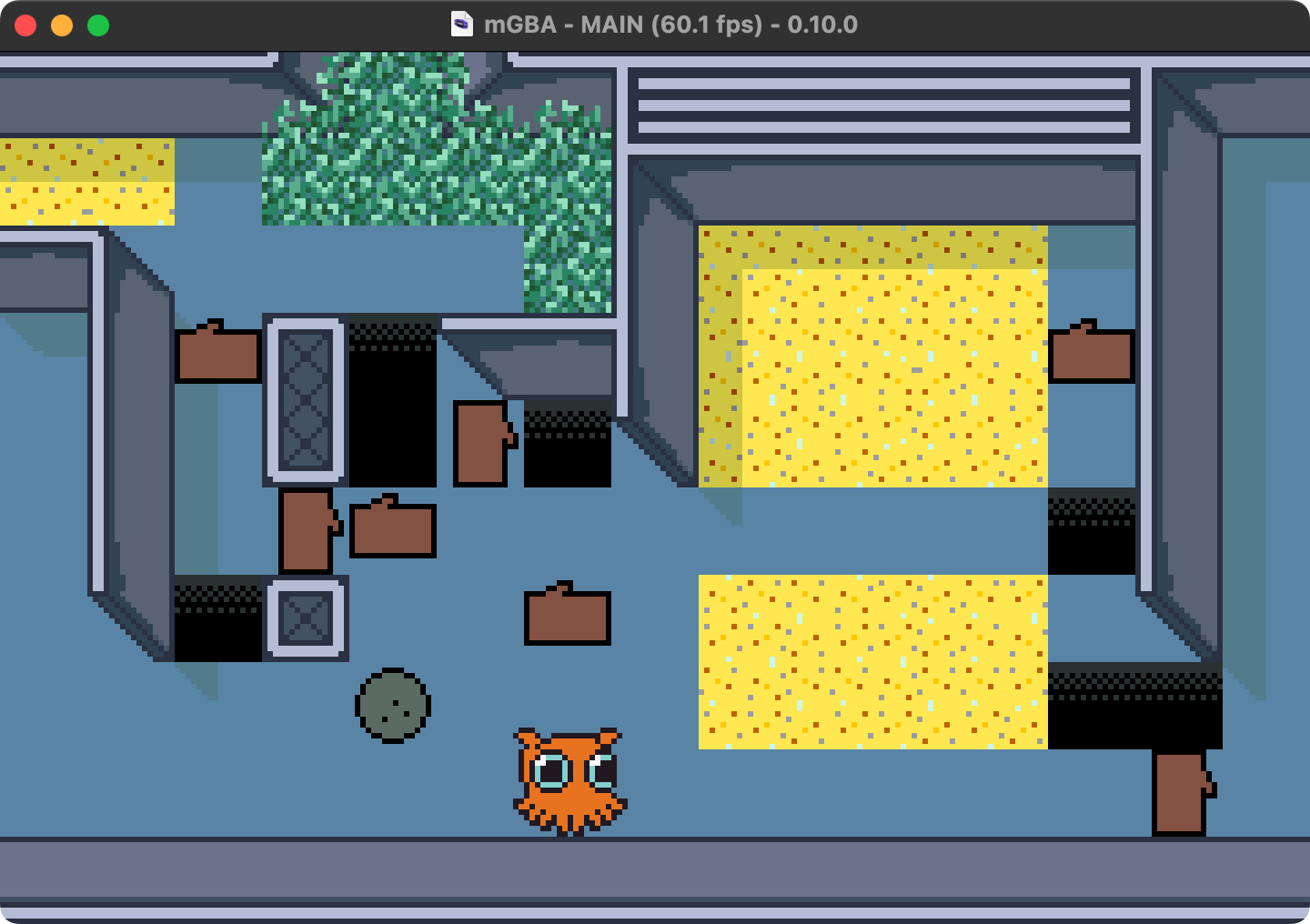 September 2022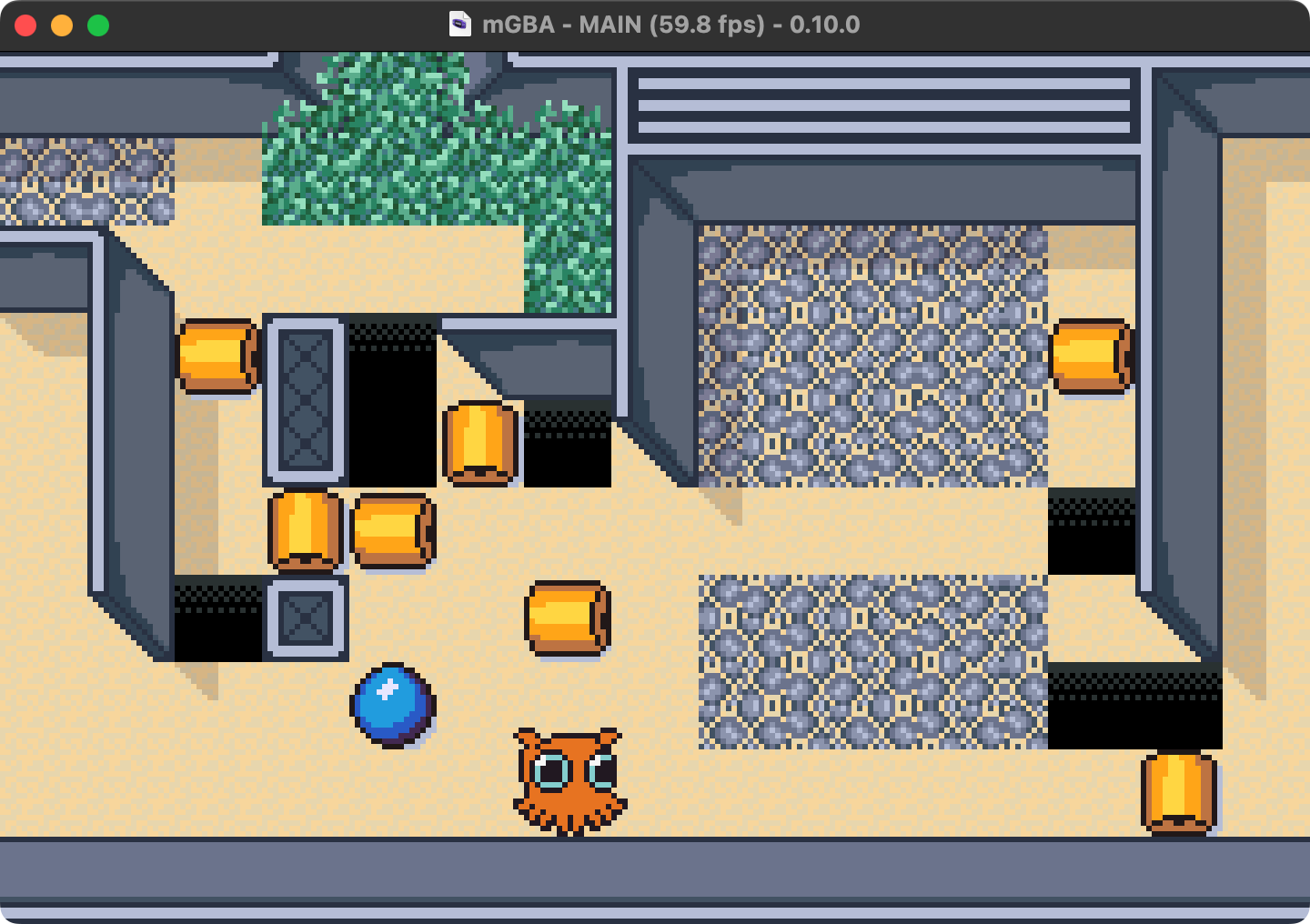 October 2022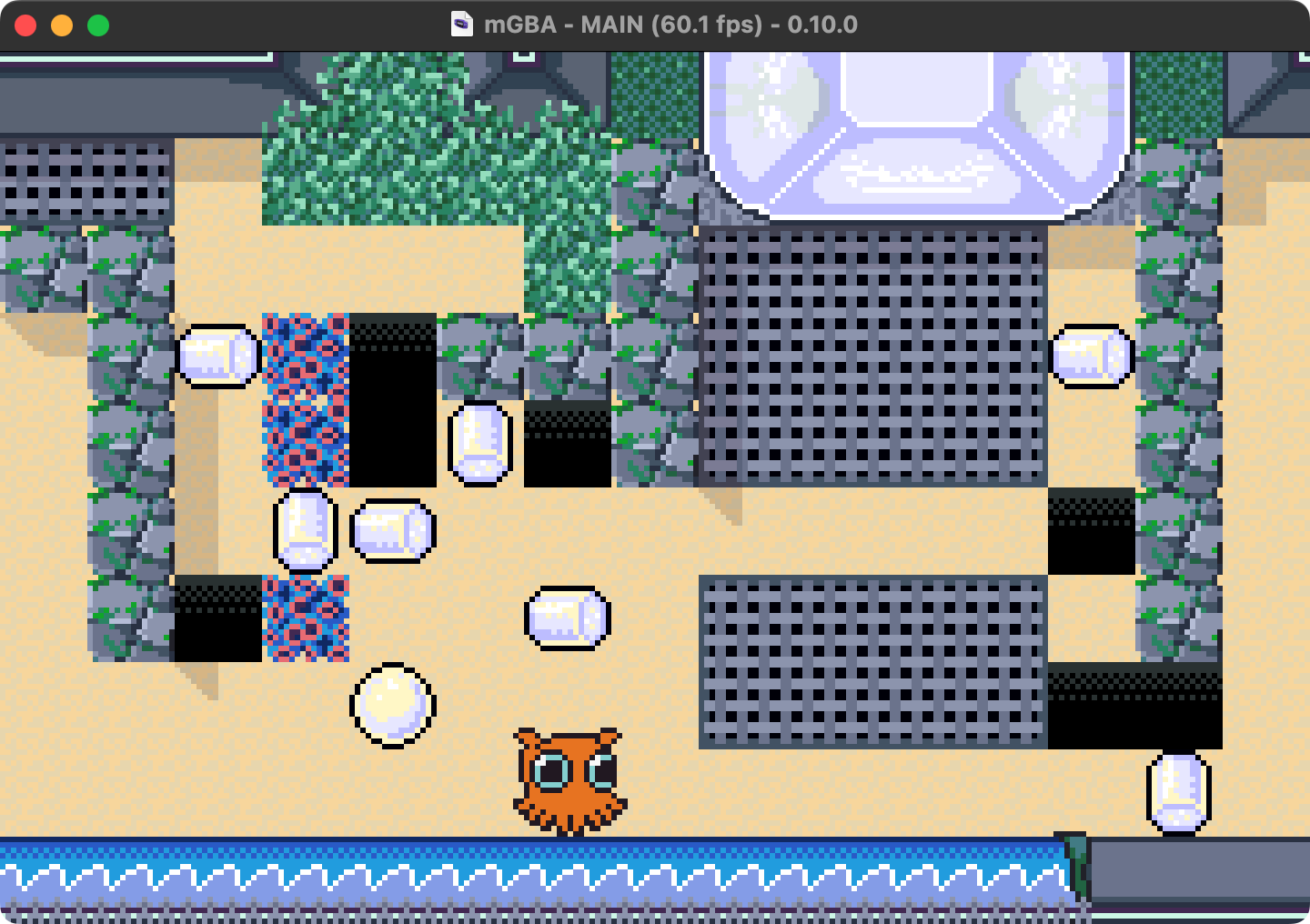 Work Continues
It is about to be December, and we are still hard at work! Here's roughly where we are today:
Puzzles: 100%
Game engine: 100%
Story: 100%
World Map: 95%
Title screen, pause screen, save, loading: 90%
Music: 75%
Cut scenes: 75%
Sound effects: 0%
Credits: 0%
We need to get over the finish line so that everything is done enough. Then we can move on to the polishing phase of making everything better. When we hit that phase, we will be able to stop working on it at any moment and launch if we think it's ready.
Challenges So Far
Thanks for reading, let me know if you have any questions!
If you're interested in our game, please follow our Kickstarter pre-launch page to be notified when we launch!